Professional preparation and data processing as well as the highest possible quality of printing together with flawless bookbinding are the true arts of the printing business and they are the real meaning of our work. For the whole existence of our company, this philosophy has at all times been supported by the state-of-the-art printing equipment and machinery in our plant.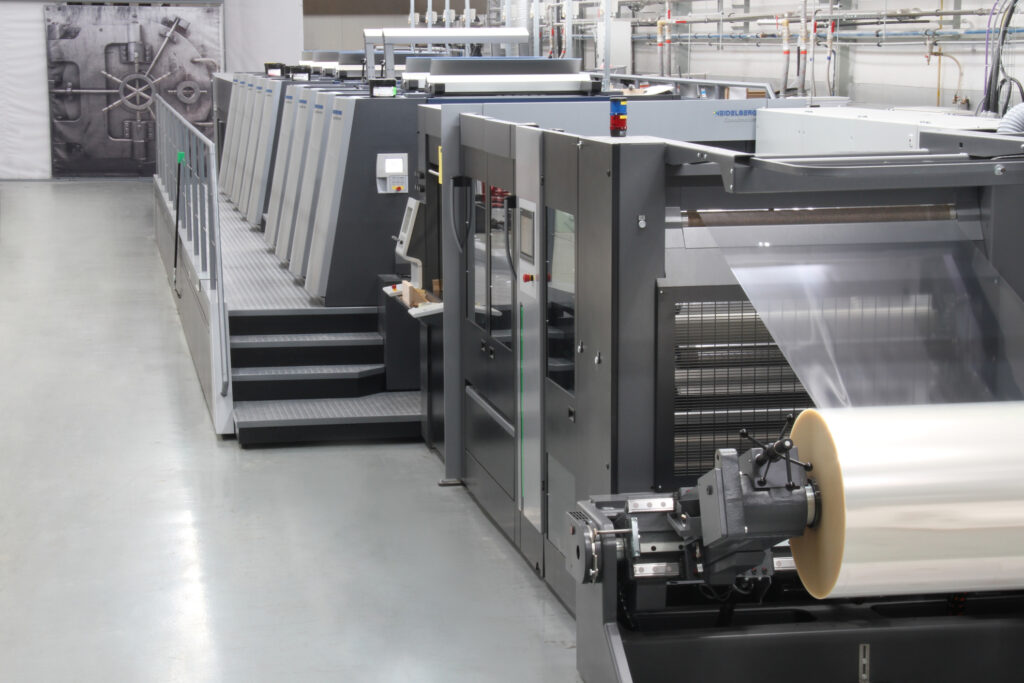 DTP studio, pre-printing preparation
Exposure unit Screen PlateRite HD 8900N-S combined with the unique Lo-chem development technology (ZAC). Complete colour management system – its function is technically supported by Techkon, Heidelberg a X-Rite.
Heidelberg XL106-8P+L+LED+UV+CutStar
Heidelberg XL 105-6P+L (6-colour sheet offset printing press with turning device after the second printing unit)
Heidelberg CD 74-5 LX (5-colour sheet offset printing press with coating device and extended unloader)
Müller Martini Concept (8-colour rotary printing press including UV drying and )
Bielomatik P671 (Production sheet gathering machine is able to quickly complete transaction documents from up to 12 rolls.)
Complex "In-house" order treatment in one place (design, offset production, data processing, mailing production) is the advantage that most of our competitors in the polygraphic market are unable to offer.
Digital printer Xerox Nuvera 144 EA
Digital printer Xerox Color 1000
Digital printer Xerox Continuous Fedd 650
Packaging line Pitney Bowes FPS 12
Digital printer Entrust Sigma DS3
Digital printer Neopost AS-930
Press devices from the renowed brands (Heidelberg, Müller Martini, MBO, Hugo Beck, …) enable us to offer the whole range of book production and finishing treatment of polygraphic products.
Cutting machine – ESS Sheeter (Highly effective device treats the material offline from separately supplied rolls. High-quality A3-A6 sheets are undoubtful standard. 6-production output. Cutting wiht laser precision.)
MBO K8 RS/6 SKTL (The fastest folding machine in the Czech Republic, in conjuction with a unique unloader Palamides A700 allows the machine to produce high production.)